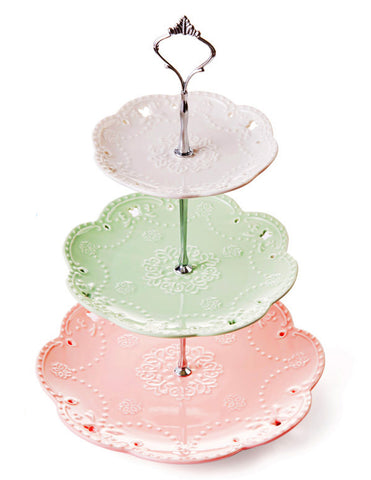 Jusalpha® 3-tier Porcelain Cake Stand-Dessert Stand-Cupcake Stand-Tea Party Serving Platter (silver)
Diameter of Platters: 6'', 8'', 10''. 14.5" tall

Made of High Quality Porcelain.

Use as a cupcake stand, dessert stand or serve for fruit and other sweet treat. It can be used at all types of events and parties such as tea party, baby showers, graduations, weddings, christmas, thanksgiving or for home decor.

Embossed porcelain design

Please plan out the measurement on a ruler to give you an idea of its actual size before purchasing!